Ah, well I just want to announce this weeks theme was "Bacon Week".  Holy cow!  All the dishes were focused around BACON!
And truthfully all I see is the dog running around in that commercial yelling Bacon!!  You know like bacon bites or bacon strips or whatever that bacon dog treat was….  anyway…
Supposedly Americans eat on average 18 lbs of bacon per year… now I'm not sure if this statistic is on a per person basis or more because Rachael Ray on Monday had a show all about bacon and said that number was up over 1Billion… so anyway take that for what it's worth!
Now, on to the food that was served last night!!
Tasha brought these little gems.  I have no idea what they're called or even where she found the recipe.  Help me out please!! But they were yummy! Inside the crescent was cream cheese, jalapeno, bacon, and I even heard cheddar but the one I got had cream cheese so I can't validate the cheddar.

Patty graced our presence with spicy chicken bacon wraps. They weren't spicy at all but sweet and savory.

Lissa is a gal after our own heart… she brought what we thought about bringing… cream cheese stuffed jalapenos with bacon! Oh yeah! In fact she brought 2 pans, when I went to get the picture, one pan had almost been devoured!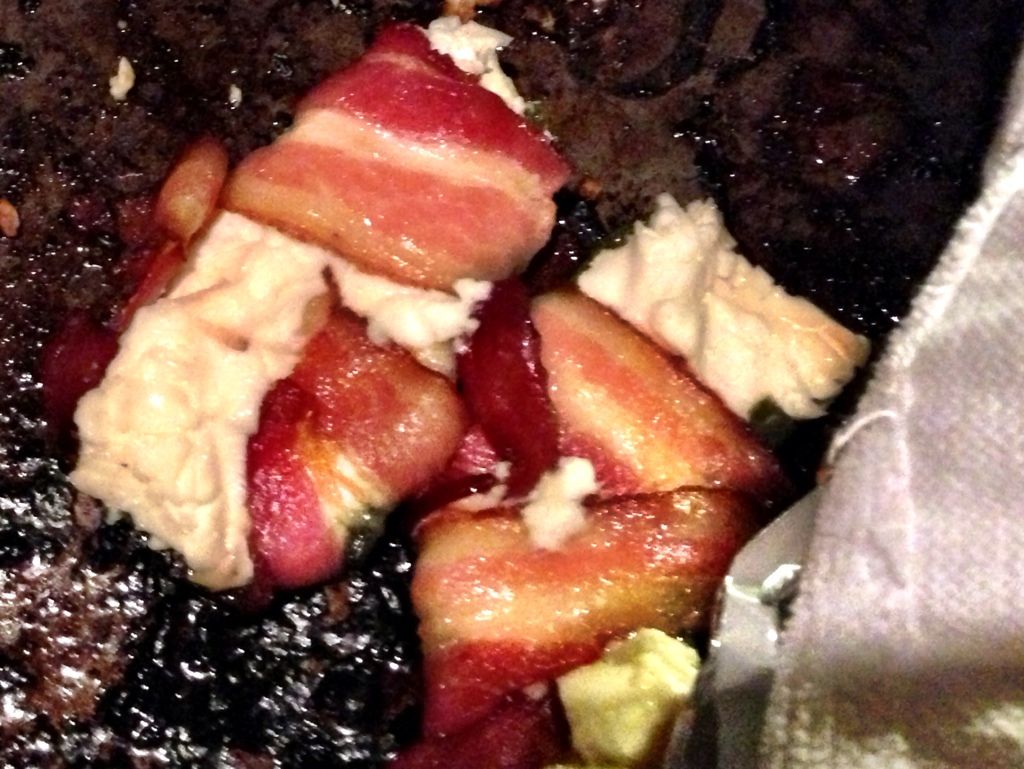 My Mother-in-law knows the way to my heart… Mac and cheese. What makes Mac & cheese better? Bacon!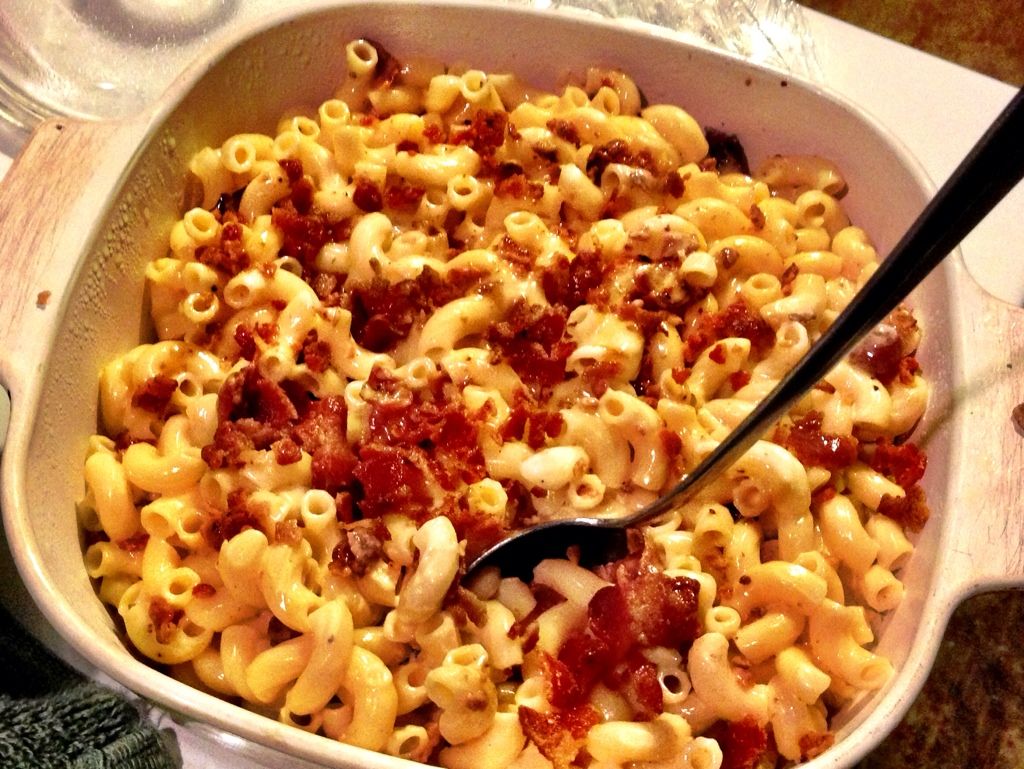 She also brought brownies with a chocolate ganache with bacon but I didn't get a picture of that. Fire the photog!
I brought Cheese & Corn Chowder with Bacon. It was a nice chilly rainy night, chowder is the bomb!