It was a big Partay to celebrate Jason's birthday, Lissa & Jason's wedding anniversary, Christmas, and that the end of the world didn't happen!
Seafood Gumbo Dip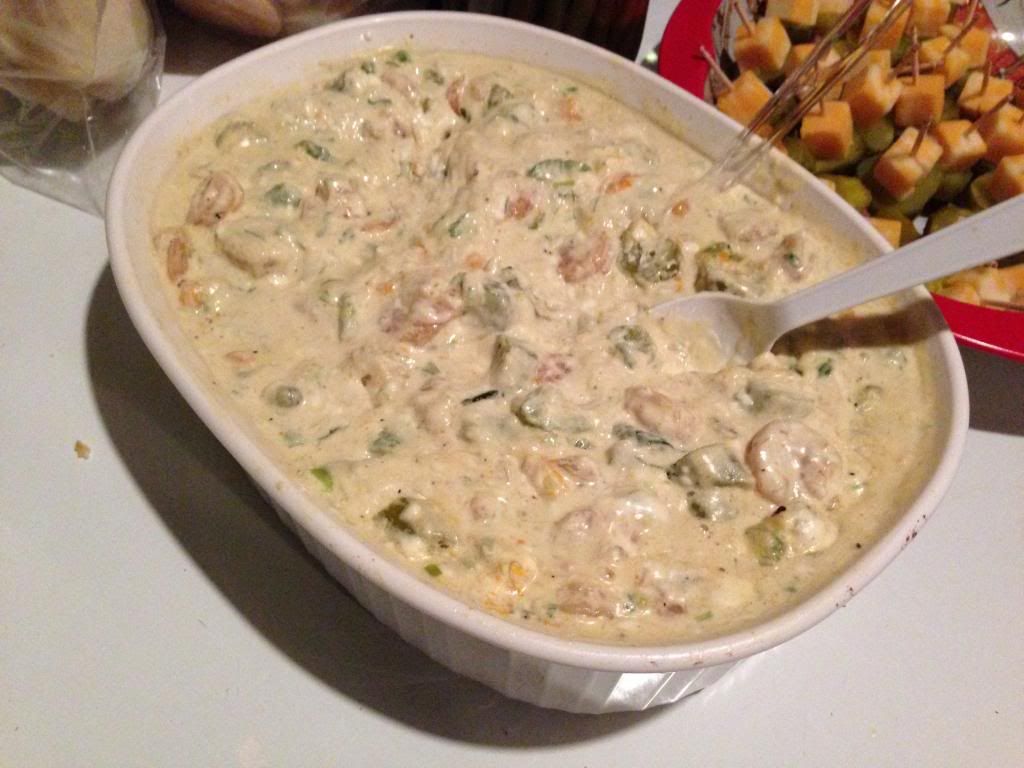 Ham, pickles & cheese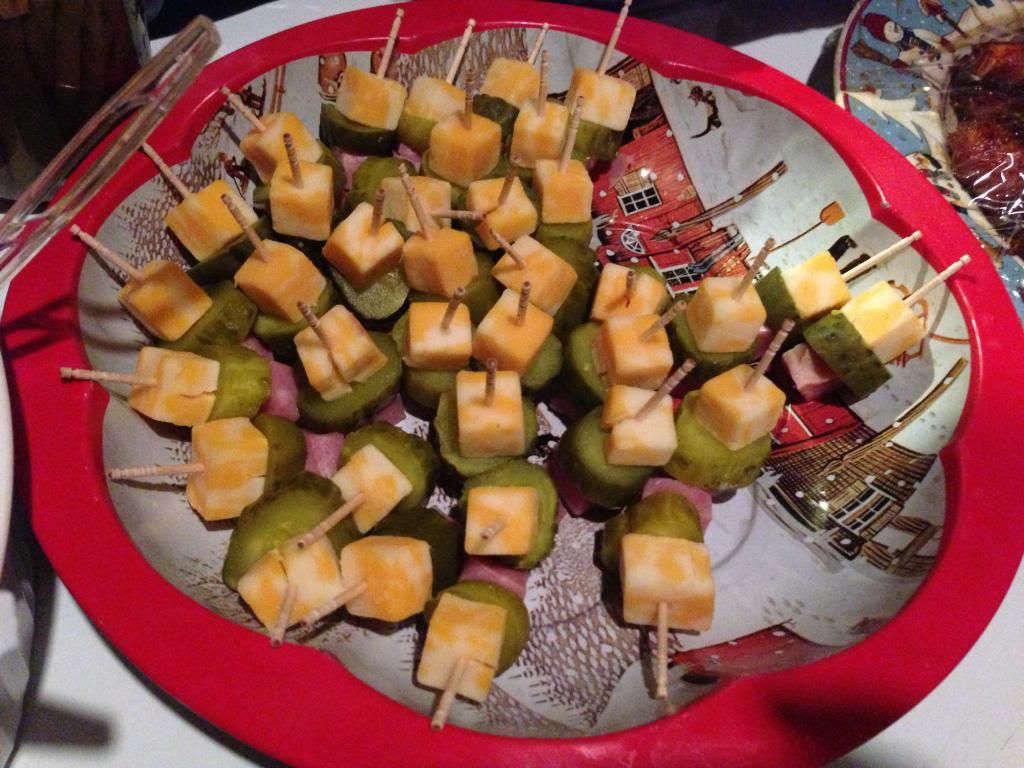 Cheeseball & Crackers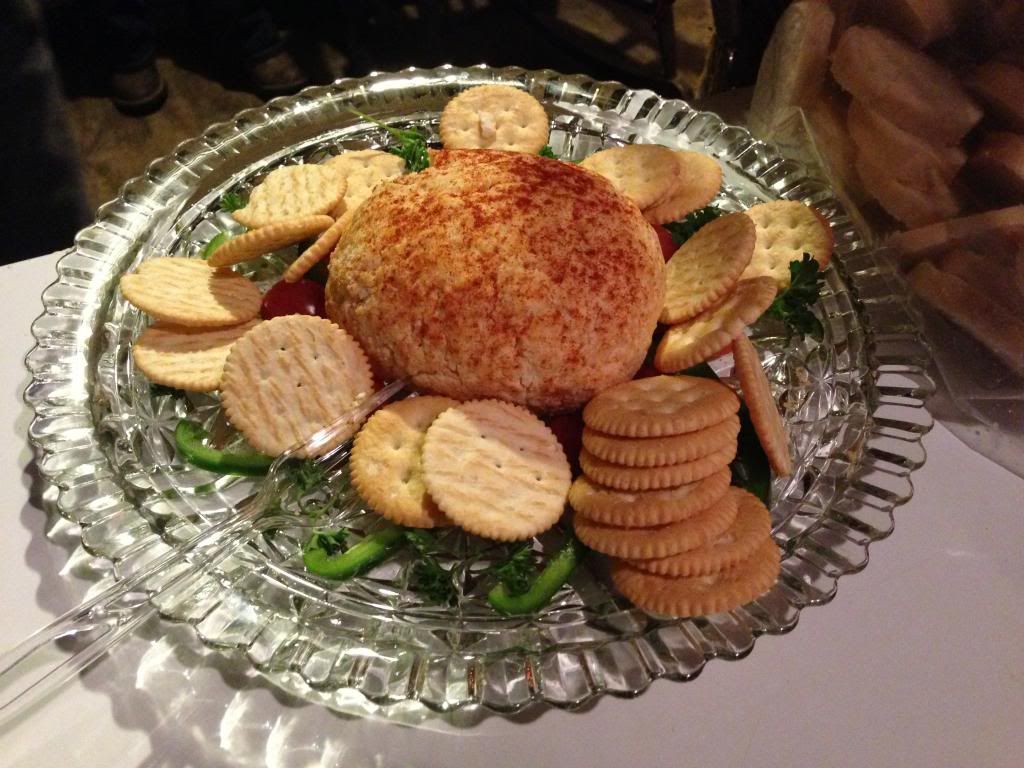 Bacon wrapped chicken bites.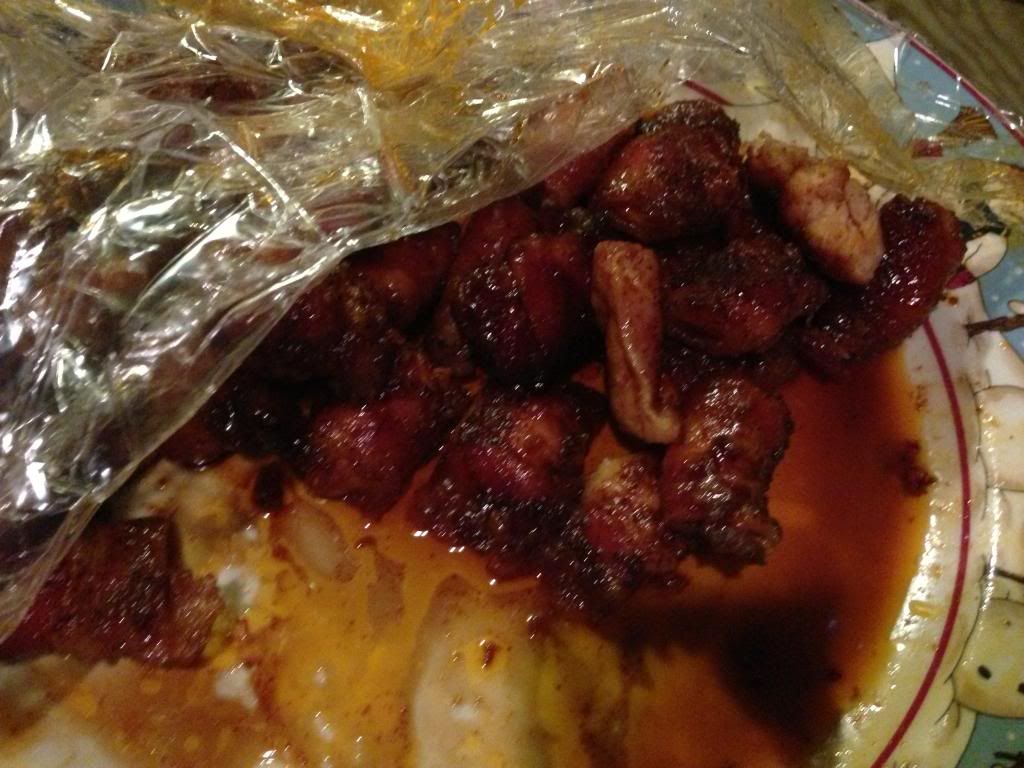 Cherry Pie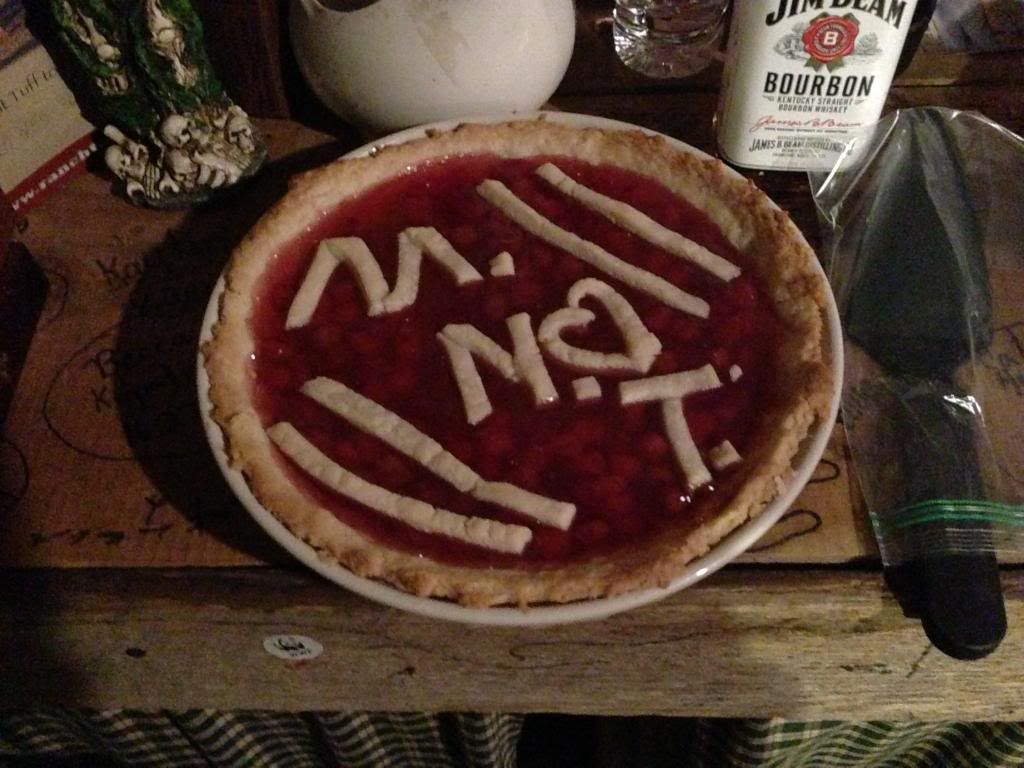 Salsa & Chips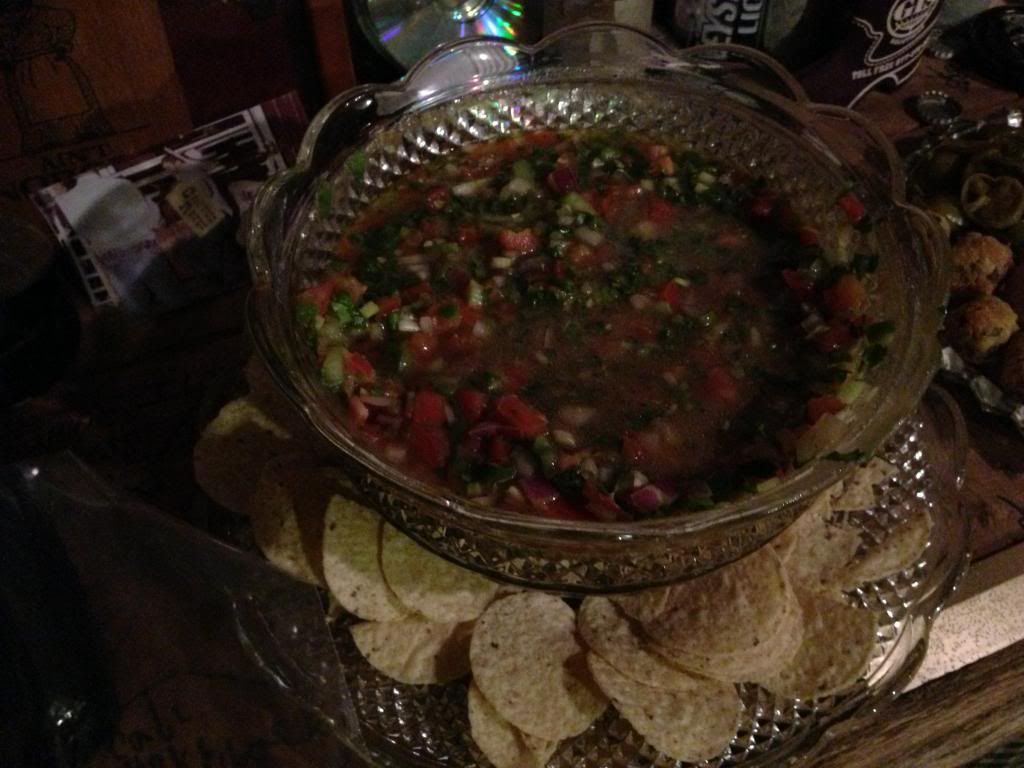 Oysters, olives, Salmon balls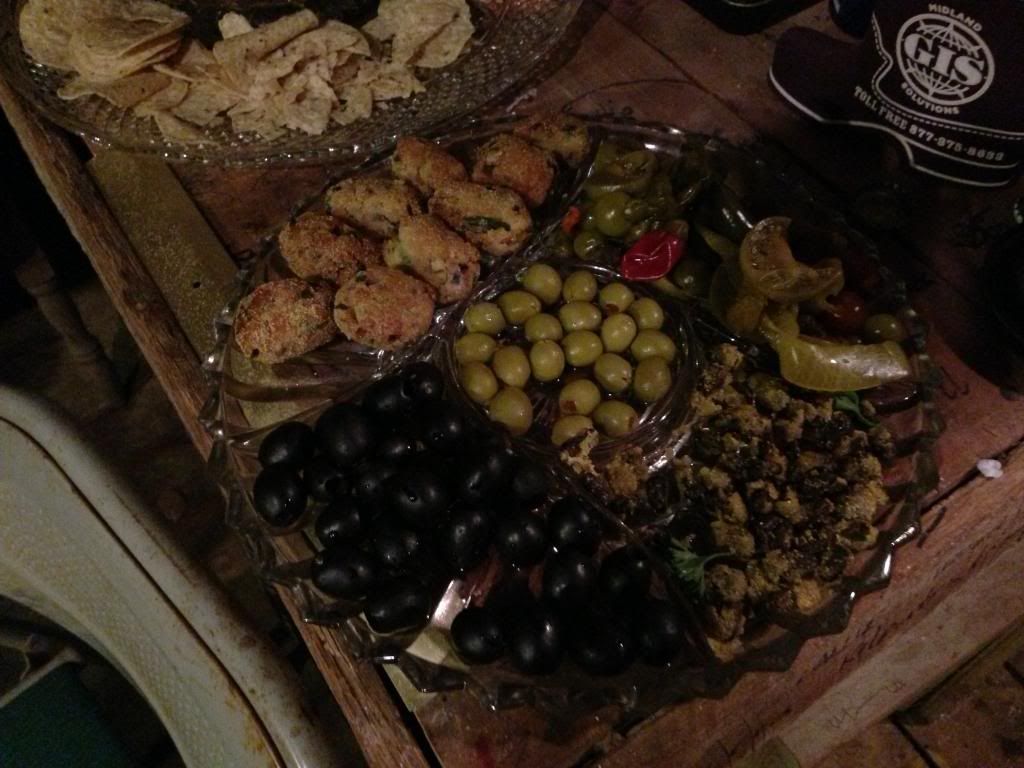 Little smokies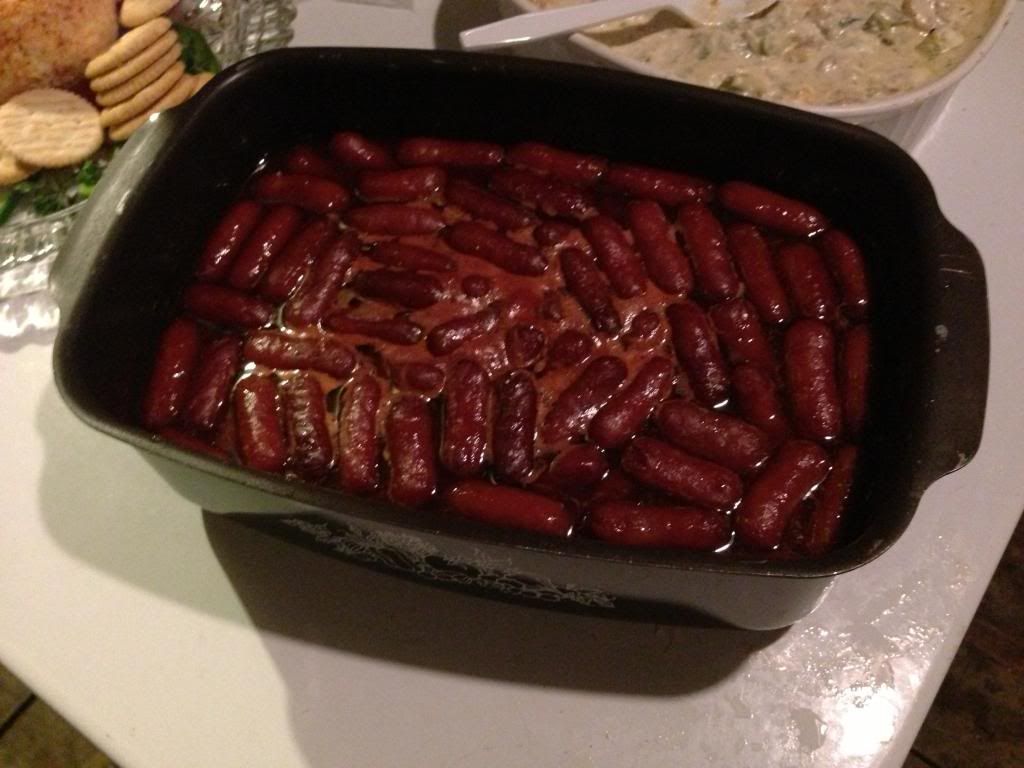 Pecan Caramel Bars (??)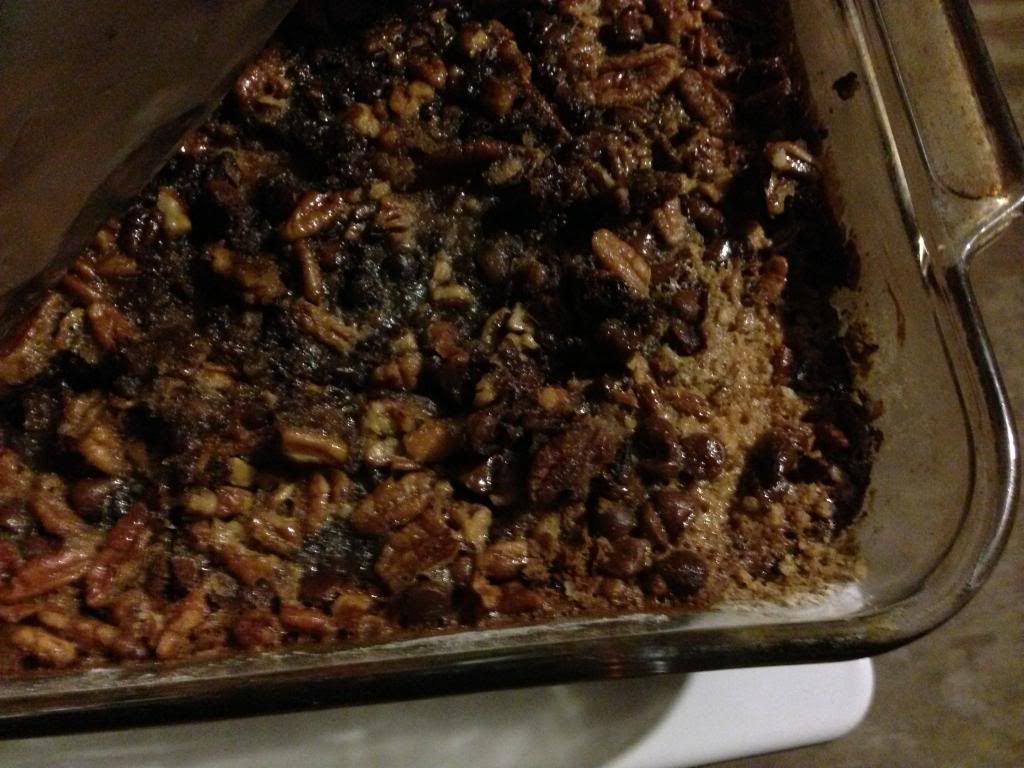 Wait, that's not food….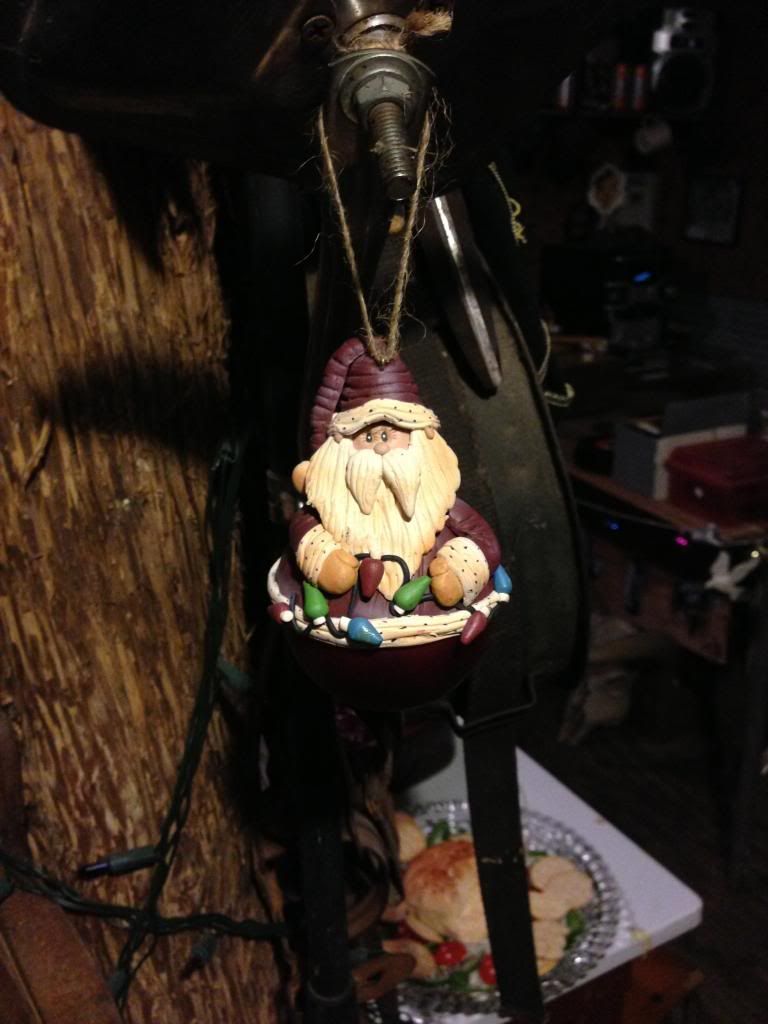 Tortellini salad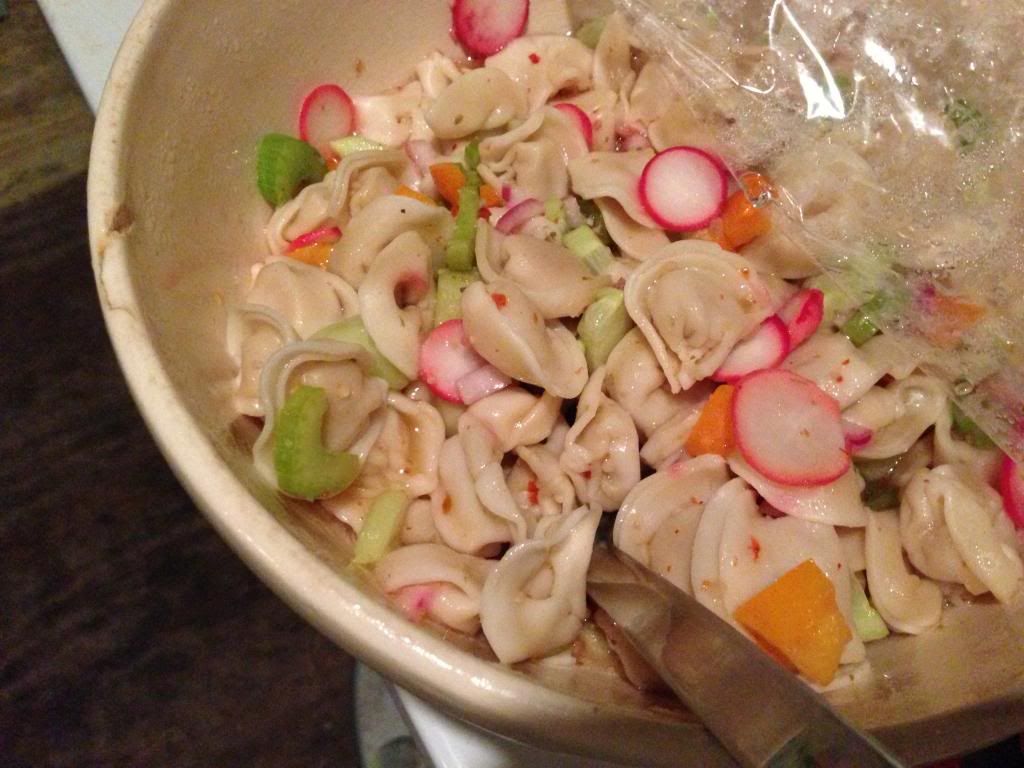 Pizza dough pull apart ring with Marinara dipping sauce.