Ok so have you met my good bloggy friend Jill?  I don't know why but I always want to call her Jilly and she told me I could :).  She's this totally awesome Canadian friend I met in the blogisphere a long time ago. Poor Jill gets hit up with all my random US vs Canada questions but she humors me and tells me things!  She has this really cool series she does every now and again called The Single Girl Files {I must confess until now, I always thought that said flies… oy! I need a vacation!}  Be sure to check her out, and now:  Here's Jill
*************************************
Hello, lovely readers here at Life's A Beach!
My name is Jill, and I blog over at my own little corner of cyberspace, Jill's World!
I've been blogging since 2006 – but for the first few years, the only people that read or commented were my close friends & family.  Nicole was one of the first "Bloggy Friends" that I made, one of the first people who I didn't already know IRL to comment & get to know me – and she is near & dear to my heart!
When she asked me to put together a guest post for her while she's enduring Finals Week and then off on vacation (lucky, lucky!), I decided I would share with Nicole's readers just a few of my favourite things!
Here we go…
1. My cup
It looks a lot like this.  My friend
Lindsay
bought it for me – we work in the same office, and it seemed that she and I were both breaking or accidentally spilling our water glasses far too often.  So she picked us each up one of these "grown up sippy cups", and I just LOVE mine!
2. China Glaze Nail polish in "Salsa"
I got a pedicure last week, and this is the colour we decided on for my toe nails.  I've been wearing flip flops ever since just so I can gaze down at my lovely Salsa toes!
3. eos lip balm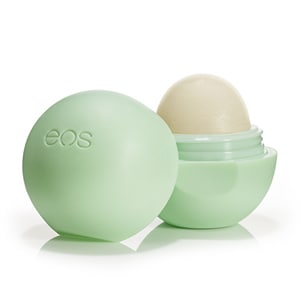 I kept hearing about this lip balm from other bloggers & friends – I finally picked up my own in Sweet Mint last week, and it is absolutely my FAVOURITE right now!!  My lips get chapped & sore very easily, but this stuff has worked wonders for me.
4. My reading corner –  I don't have a picture of it to share, but last fall, I got new living room furniture.  I love curling up in my new big, blue armchair with my Grandma's old quilt thrown over me, a cup of hot tea beside me, and a book in my lap.  I'm looking forward to heading there this evening with a copy of what's to follow in #5…
5. A good book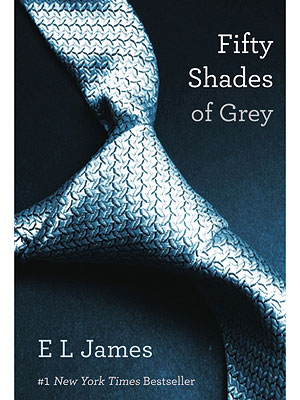 OK.  I haven't actually even started reading this book yet, but I have heard SO MUCH about it that I can't wait to dive into it tonight!  Every girl needs a fun read like this once in a while, right?!  But whether it be Fifty Shades of Grey, Twilight, or some other book series, there's nothing better than slipping in to another world for a while.  One of my favourite things to do.
6. My Blackberry Torch
About a month ago, my almost-three-year-old Blackberry Curve crapped out on me.  So I upgraded.  My white Torch in its red skin makes me feel soooo fancy & grown up!!
7. Revlon ColorBurst Lip Butter
This was a recommendation from another blogger, my pal
Stacie
.  I'm not much of a lipstick girl – I go with balms and glosses most of the time, so this product was PERFECT for me!  More of a tinted lip balm, it comes in a ton of colours, and it feels great – not heavy, like most lipsticks feel.  Unfortunately, I lost mine on Saturday night, so I have to go buy a new one SOON!
8. Addidas flip flops
I was hard on my feet this past weekend.  After tramping around in heels all day Saturday at my friend's wedding, and then dancing barefoot on the cement floor of the reception hall all night, my feet aren't in such great shape today…blistered, sore, and I swear the soles feel like they're swollen.  So I'm wearing these little pillows of comfort on my poor feet today.  Bliss!
9.  Tetley Earl Grey Vanilla tea
I love nothing more than a mug of this hot tea with a little milk & sweetner.  It is my favourite way to relax, de-stress, and enjoy some quiet time!
10.  Phillip Phillips
So, this could change by next week, but the American Idol star is my boy du jour.  I hope he wins.  I just adore him.
There we have it…just a few of my favourite things!  Hope you've enjoyed, and perhaps found a few things we have in common 🙂
Thanks again for inviting me to guest post for you, Nicole!  I wish you all the best in your finals, and I hope you have a wonderful, relaxing vacation! xo
***********************************
Isn't she the coolest?  Thank you so much
Jill
for coming over here and entertaining my people while I find my brain!  I swear I think it ran far far away!   I hope you all enjoyed her post and while you're at it, go check her out!  Happy Wednesday!