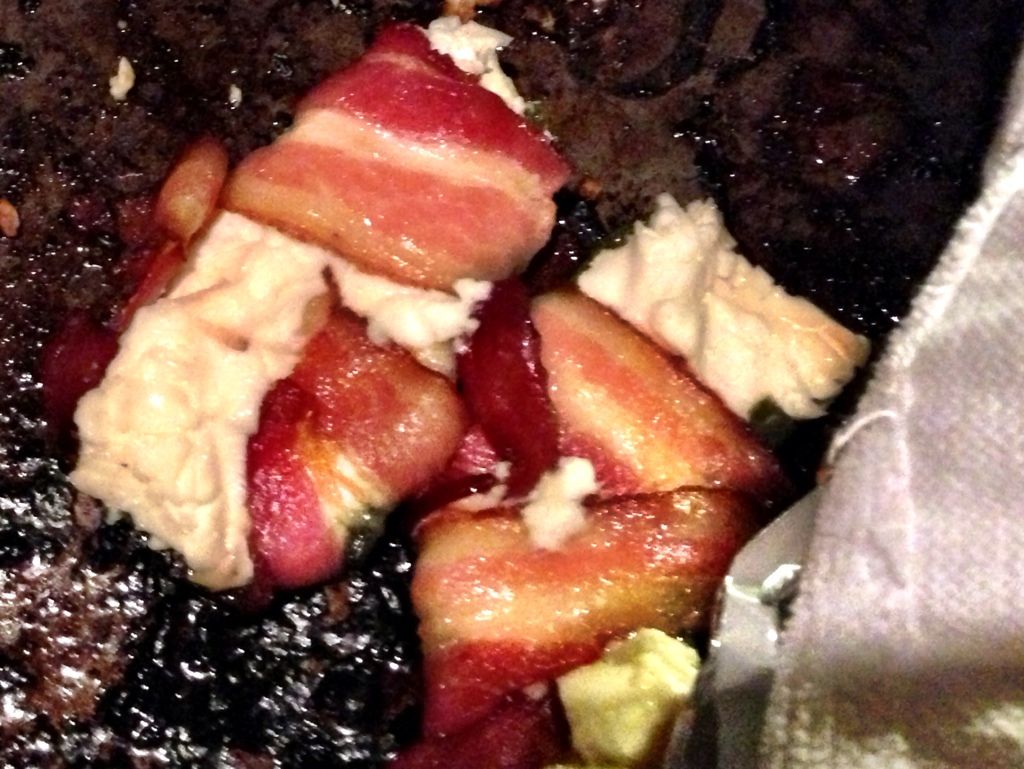 Hello yum is all I have to say. In fact I couldn't keep my sweet husband out of them, but don't worry, for every one he got, he took a bite and then I got a bite is it was all good, right!?!?
Ok so what you do:
Get Jalapenos.  Slice them in half and remove the ribs and seeds (because that's where the heat lives in a pepper).
Then you take cream cheese and stuff the half pepper full of cream cheese.  Wrap a half piece of bacon around the pepper.
Place them in a 350 degree oven for 45 minutes.  Then try to stay out of them!!
Eat and Enjoy!