I ran across this Blogger meet -n- Greet and hope it isn't to late to enter.  If it isn't, maybe you'd be interested too and if so check out Michelle at A Little Bit of This & That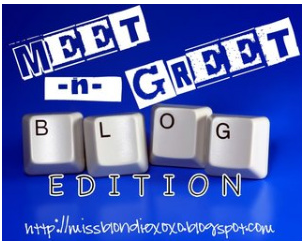 So let's get started.  If you are new here,  you probably want to know a little about me and this little piece of the blog-o-sphere…  Well Hello, my name is Nicole.
I originally started this blog out as That's Life but on a whim changed it to a phrase my husband says all the time: Life's A Beach (wish I was on one).  I grew up on a farm in Southwest Missouri, but don't let that fool you, I'm sometimes a walking contradiction.  I love country life (Agriculture, farm animals, hauling hay, etc) but I would really love to live in Chicago or New York City for 1-2 years.  I know it would be a culture shock to me and I'd stick out like a sore thumb, but I've been to both cities and absolutely LOVE them!  I started blogging on a whim one day in October of 2009 and have been hooked ever since.  And I absolutely love meeting new friends and seeing what the country and the world has to offer each and every one of us 🙂  Please stay a spell and hope you'll come back!
My 5 posts I've written that I really like (although there are a bunch):
5 very Well received Blog Posts
Who Am I?
 Now Google Analytics say my top 5 posts are:
So I hope you learned some great things about me and I would love to learn more about you.  Please by all means let me know you stopped by!  Have a fabulous Day!