So I have a treat for you today, you aren't going to have to read my blabberings. ha! 
Have you met Lauren?
  We've taken over each other's blogs today.  Read about her here, then go to
her blog
and read my answers to the same questions; you didn't think I would leave you hanging did you? 🙂 
Yeah I stole them from her and answered them myself.
I'm cool like that!
  So without further ado, I want you to meet Lauren!
****************************************
Hi "Life's a Beach" readers!
I am one of Nicole's brand new sponsors so I am excited to introduce myself 🙂


I'm Lauren and I blog over at
The Life of a Modern Day Wife
!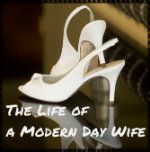 1.
Describe yourself in 10 words or less
Energetic, kind, wife, passionate, driven, fun, caring, organized, writer & professional 
2.
What made you get into blogging? And inspired your blog name?
I started blogging after getting married in 2007 and wanted something fun to do with my free time and to document our marriage and daily life. I love anything modern, our wedding was very modern so hence the blog name 🙂
3.
What do you enjoy most about the blog world? Have you been a part of it for long or just starting out?
I love the friendships I've made most and the support the blogging world offers! I also love the products I've found through blog reviews and now LOVE!


4.
What do you find yourself blogging about most of the time
Usually I blog about everyday life: marriage, my job(s), friends, family, events & parties, travel, fashion, products, etc.
5.
If you had an endless budget… what store would you spend hours shopping in?
 I would probably spend it in Target honestly, I love that store!


6.
How do you spend a typical Sunday?
Usually relaxing, sleeping in, going to the pool or gym/walking our yorkie Scoobie and spending time with my hubby and family. I also love brunch and could eat breakfast any time of the day!
Oh and watching lots of Lifetime(so addicted ha).
7.
Tell us about your absolute must have item in your closet?
Cute and comfy jeans from GAP, they are my favorite.


9.
Tell us about some of your favorites…
Pasta or greek salad!
Teal
I really loved the Hunger Games series.
e.
Favorite place to visit
10.
If you could switch lives with anyone for the day, who would it be and why?
Maybe a celebrity, just to see what it's like..Reese Witherspoon?


Many things, but mostly positive things that happen in the world and kind people.


12.
What is your favorite fashion trend for the upcoming fall months?
13.
Name a beauty product you use daily and would recommend to a best friend.
I use the toner by Mary Kay before I put on my makeup, love that stuff!


14.
What are your favorite blogs to read (fashion, home décor, beauty, lifestyle, cooking, crafting, etc…)
I love all types, mostly lifestyle blogs though.
Thanks for having me today Nicole!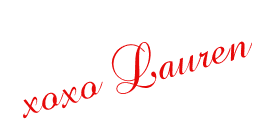 ****************************
Isn't she Great?!?!  Now get over to her blog to read my post and check her out more/follow her!  It's what all the cool kids are doing 🙂