So the last few weeks at work I've been sitting through Continuous Improvement classes for an office building.  We're the first round of this because generally they do this type of thing at a manufacturing level.
We've been learning about DMAIC, Mission & Vision statements, Team Charters, CPI vs CS (Continuous Improvement Processes vs Cost Saving), PBA (Project Benefit Analysis), Conducting Meetings (And the types of people you'll run into for meetings),  Lean Manufacturing, 5S (or our case 6S: Safety, Sort, Straighten, Shine, Standardize, Sustain), and Value Stream Analysis, etc.
It's quite entertaining and very informative.  Especially the day we watched a video on making toast.  Yes, it's true… the guy worked for Toyota and brought his employees off the shop floor to witness making toast and then figure out a way to shorten the production time.  Not going to lie, it was pretty sweet!
[youtube https://www.youtube.com/watch?v=3N89JJ991pE]
So we were challenged with two projects to complete in about 2 weeks time, then we had to get up and present in front of everyone.  One of the teachers kept a quotes list of some of the more comical lines said throughout the day.  I made the list.  I'm not sure if this is a good thing or a bad thing though…. I guess you be the judge :).
btw, they aren't in any order, other than the order of the presenters.


Heard from Nexus course students
During their value stream maps and 6S presentations
"My son is drawn to electrical plugs."  
"I don't like to clean – I make my husband do it at home."
"I'm so glad you're concerned, but I don't know where the plants went."
"This is one time I got to really tell my wife what to do."
"Both of my shredders over-heated." 
"My wife referred to this project as her Day Of Humiliation." 
"It was just classic trash."
"You can swing your arm all over the place and not worry  about knocking anything over." 
"I still don't know what's in that box." 
"All that time during the waiting process, we're hugging trees."
" I live with 4 men and even our dog is a boy."
"We found floppy disks and VHS tapes from the 70's and 80's." – Nicole(me)
"You might need a tetanus shot before going into that area."
"We removed a blow torch from the shelf."
"I found stuff going back to the 90's even though this room did not exist in the 90's."
And just for the fun of it, here are before and after photos of the project I used for my 6S that I presented on.
Before: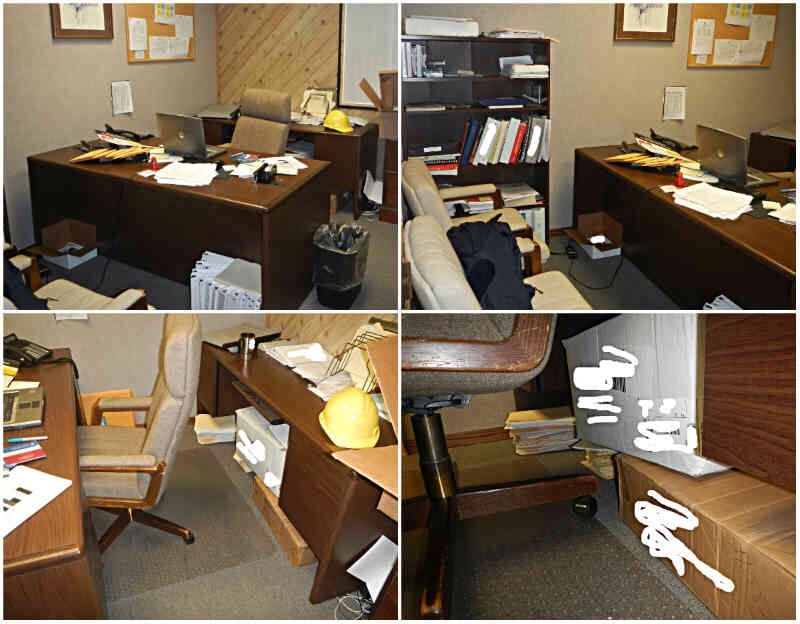 After: