Linking up with EmmyMom for her 10 things to Smile about December!

And finally

1. We took my Mother-in-law to the Showboat Branson Belle in Branson, MO and spent the weekend dragging her around Branson and Silver Dollar City. Note to self, never go back the first weekend of December when it's 70 degrees outside at night to look at Silver Dollar City lights! Holy smokes was it cram-packed with people!
2. We went to see our Local Living Christmas Tree – Very awesome. If there is a place near you, definitely check it out!
3. I was asked to be a co-host for the Review Extravaganza (which by the way you still have time to sign up the last week's worth!!)
4. We made our yearly trip to Ft. Worth for the NCHA Futurity as well as bumming around town!
5. I had a fast one pulled on me and had a Goat ornament show up on my tree. I know, I know, I keep mentioning it but NO I don't want goats, just so we're clear :).
6. Tbug took over one of my Christmas Traditions.
7. I got our Christmas cards mailed out. By the way, last year I didn't order enough, this year I ordered too many, someday I'll find a happy medium!
8. We lost our TV remote in my make-up drawer…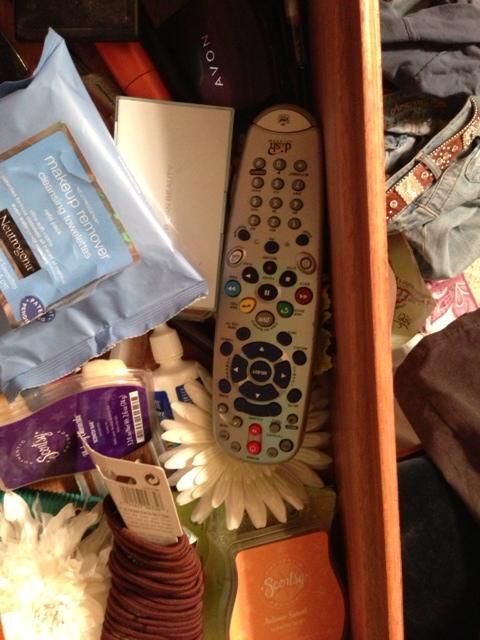 9. Hubby found a new toy, then broke it, but now has it fixed!
10. And of course Christmas!!!!!!