Back when I was in college – geez that seems like forever and a year ago! – my friend Janet introduced me to McAlister's Deli, in fact it was this McAlister's she took me to, over on Sunshine in Springfield, MO.

I swear, they are known for their sweet tea!  It's purdy darn good too! :).  In fact one time in college on my way home to see my parents I stopped in to get a sweet tea.  I pulled out onto Sunshine and dumped the entire thing all over the floor board of my car.  To say I wasn't a happy camper is a bit of an understatement because I wasted some extremely gooooooood tea.  Tea in the floorboard didn't bother me, it was the "wasting of the tea" that bothered me!
And, and, and it's so fabulous that they even sponsored an event my sorority did back in the day.  They provided the drinks (we were a professional sorority so no alcohol drinky drink allowed!!) and we got money off the sales!  Heck yeah!  Anyway back to the story at hand…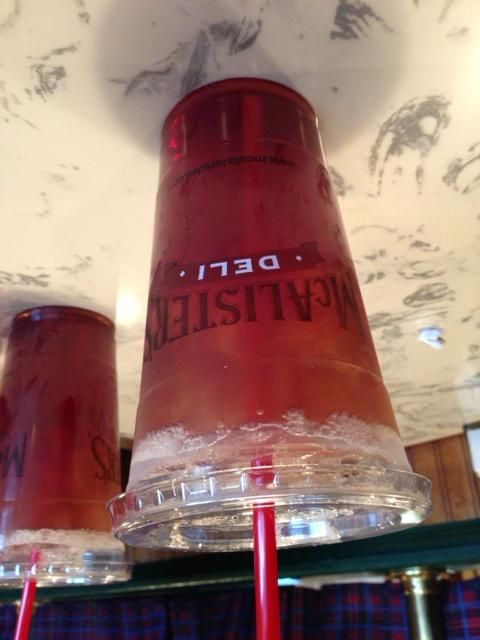 So I introduced hubby to McAlisters and it's really good!
Now I have to share this because well, it's funny!  I was sitting at McAlisters waiting for our order to come so I got on the google maps app and plugged in that I wanted to go to McAlisters and it rerouted me to the one over on Battlefield.  I found it amusing.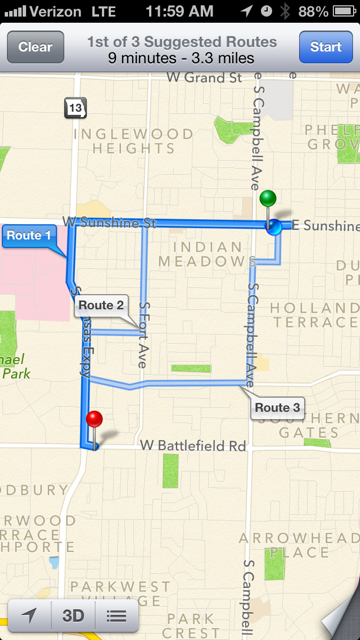 And just to prove we're there… a self photo 🙂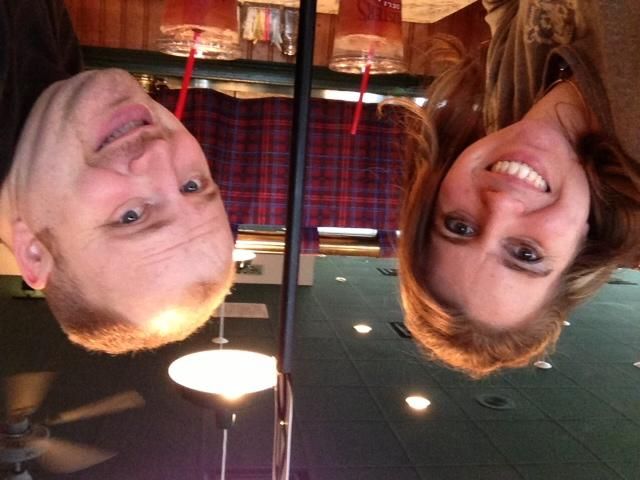 Hubby went with a large potato.  He chose the Spud Max
Spud Max – Ham, turkey, bacon, cheddar-jack cheese, green onions, and black olives with sour cream on the side. A monster of a spud.
Holy cow was it good.  I've never actually had one of their baked potatoes.  I generally go with the Turkey Melt but wow, now I know what I have been missing out on!!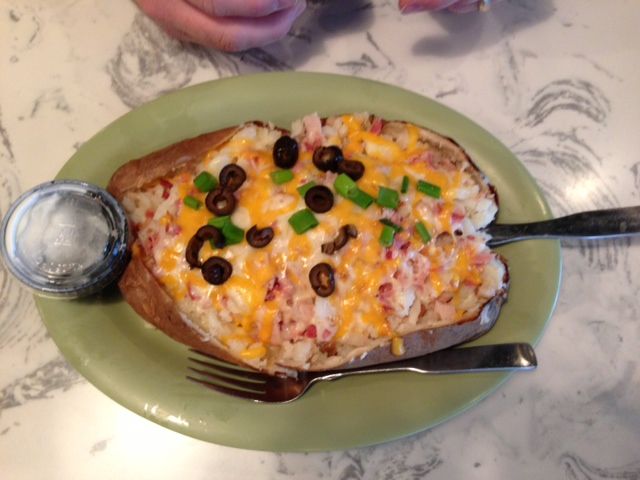 Like I said, generally I go for the Turkey Melt (Turkey, roast beef or ham, applewood smoked bacon, melted cheddar, lettuce, tomatoes, lite mayo and spicy brown mustard on a toasted 6″ wheat hoagie.) but this time I chose to go with a Chicken Caesar Salad.
Grilled Chicken Caesar Salad – Fresh Romaine lettuce tossed in Caesar dressing, with strips of grilled chicken breast, crisp croutons and topped with Parmesan cheese.
Very good.  My only suggestion if anyone cares is I'd have liked the chicken to be warm, otherwise this was a knockout of a Caesar salad.   The croutons were very yummy and you know that because hubby generally doesn't like them, but commented twice on how much he liked them 🙂

If nothing else, this is definitely a place to try for their sweet tea, but I'm telling you, their food is delish too!