Top 5 Posts of the Week
1.  Bacon Wrapped Chicken
2. Review Extravaganza – April thru June 2013 – By the way, still time to sign up!!

3. Week 8
4. I Like Smiling, Smiling's my favorite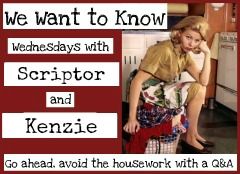 2009 – No post this day in 2009.
Recipes made from the Blog This Week
None… not home enough this week…
Week's Happenings
++Finals, need I say more?
++This week was quite stressful to say the least.
++Um………………