1.  Tbug got to attend a Try it Tuesday with us and give scuba diving a try.
2. The girls got to have a fun cookie day.  And the adults got the yummy cookies out of the deal, heck yeah!
4.  I made fun of hubby for trying to leave for work in his house shoes and then I tried to leave for date night in mine.  Woops 🙂
5.  We celebrated Grandma's birthday at one of her favorite places to eat – Red Lobster
6.  We celebrated Mardi Gras with a King Cake although everyone was avoiding the "good luck" baby thinking that it meant you'd have a baby.  btw, that's not what it means….
7.  I celebrated my 3 year reminder of the best decision I've ever made.
8.  Hubby and I went to a Brazilian Steakhouse for our Valentine's Day Dinner
9.  Earl, Moo and I spent the day with my grandma getting cooking lessons on how to make Strawberry Jam, Homemade Chicken & Noodles & Kid Friendly Muffins.
10.  We finally got some winter weather.
11. Oh and I'm being a rebel and doing 11 things to smile about.  I saved the best for last: Hubby and I went Ice Skating!!!  Happy Valentine's Day to us!
Linking up with EmmyMom

and IA & SS for Talk to us Tuesday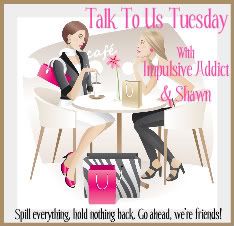 and Stacy!!

and